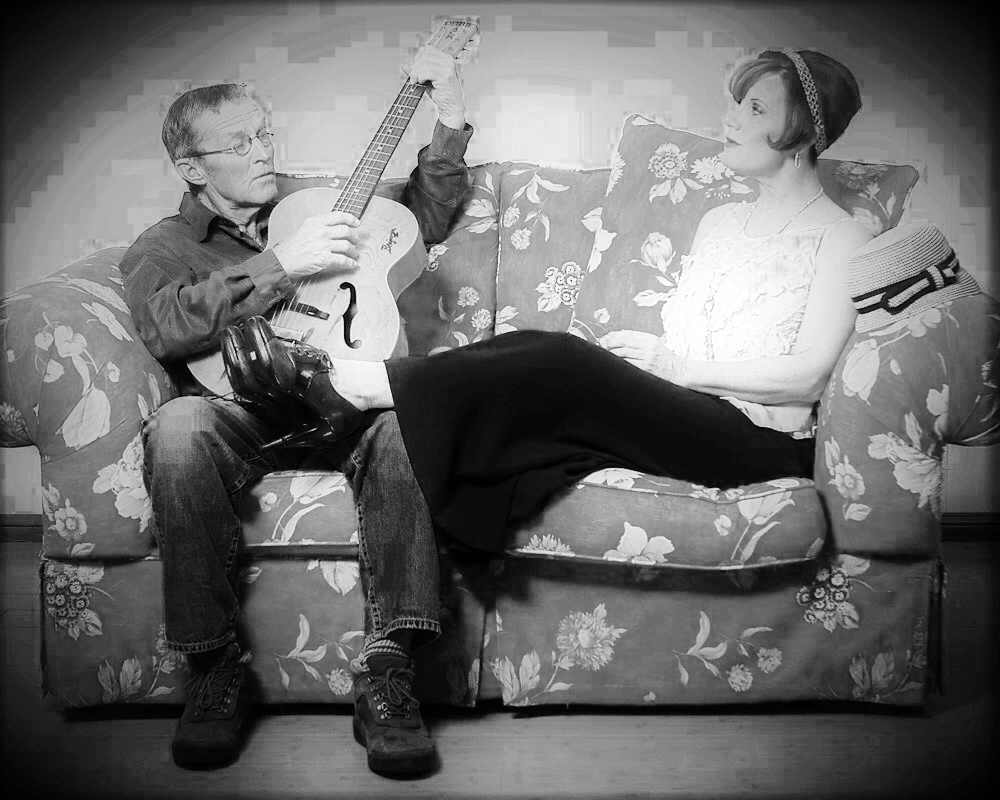 The harmony that rings from the acoustic duo of Sparky & The Ancient Mariner is designed to invite the audience to a new experience.  With great care and construction of arrangements, the duo strives to lift the spirits of listeners and soften the oft negativity of an otherwise monotone world.

The duo first met in February of 2014 and quickly found a unique style of vocal harmonies that they could translate to a variety of musical styles.  Since that time, they have developed a signature sound that they now apply to cover and original songs alike.  Their overall sound is a mixture of various styles, but fits well inside the Americana genre.  Their style also demonstrates shades and influences of folk, country, indie, pop, singer/songwriter and what they have dubbed "bluesy-grass."  Their style and song selection has also been called, "acoustic pop."

The sound of Sparky & The Ancient Mariner comes to life in covers of songs such as "If It Hadn't Been For Love," "Rattlin' Bones," "Dark Whiskey," "If I Didn't Know Better," and "Who's At Your Window?"  They also have applied their style and arrangements to more contemporary songs such as "When I Was Your Man," "Billie Jean," "Tennessee Whiskey" "Dancing In The Dark," "Trouble," "Boom," and even a show tune, "All That Jazz."  Their vocal timbre and signature blend can be heard throughout their work, and is especially poignant in their co-written song about their musical journey together entitled, "I Get You."

In addition to offering a unique flavor to various covers, the duo performs several originals including "I Get You," "Where You Are," and "Chasing Rainbows," three of their co-writes, as well as "Pinebox Basement Apartments", "Until I Close My Eyes," "Mama's Song," "Candlelight," "Comfort By My Side," "Sometime" and "Hold On."  They also have a patriotic medley that they arranged which includes "My Country 'Tis of Thee," "America The Beautiful" and "Amazing Grace."

Follow them on any of their social media outlets to stay up-to-date!  Sparky & The Ancient Mariner also released their first CD in March 2016, "Smoke Don't Rise," which includes both covers and originals.  It can be found on Spotify, iTunes, Amazon, CD Baby and all major outlets.